News
Ste.Fuji for orchestra
01-01-17
New orchestral piece
Ste.Fuji (symphonic orchestra) by Brussels Philharmonic (conductor: Peter Rundel) during the opening concert of Ars Musica 2016 at BOZAR Brussels
other audio recordings on Soundcloud: https://soundcloud.com/frederik-neyrinck
---
Bruegel-Bilder for recorder ensemble
01-12-16
Bruegel-Bilder for recorder ensemble by the students of the Freie Musikschule Wien (AT) and the academy of Jette (BE) coached by Thomas List and Katelijne Lanneau (live recording at TRANSIT Festival 2016, Leuven)
---
Videos: compositions
10-08-15
"Gestalt IX" for orchestra, performed by Symfonieorkest Vlaanderen (cond.:Alexandre Bloch) at deSingel, Antwerp (23th March 2014)
"Was mag das gesein?", cycle of seven miniatures for voice, recorder, guitar and percussion
based on the texts of the "Mönch von Salzburg" (G.46), performed by "Duo Enβle-Lamprecht und Ensemble" (Christie Finn, soprano; Anne-Suse Enβle, alto recorder; Philipp Lamprecht, percussion; David Bader, guitar)
"Transforming Construction I-inspired by Ramati, with some echoes of Dusapin and Staud-" for bass clarinet solo, flute, viola and cello, performed by Teresa Doblinger (bass clarinet), Anja Brezavšček (flute/piccolo), Sophie Wahlmüller (viola) and Fernando Costa (cello) at Dampfzentrale Bern (07th June 2015).
Fenster (3 Arten durch das Fenster die Stadt anzuschauen) for chamber orchestra, performed by Casco Phil (conductor: Benjamin Haemhouts) during "En Avant Mars 2016" at "De Bijloke" in Ghent.
"47864, echo for two voices and orchestra", performed by Inês Simões (soprano), Pedro Cachado (tenor) and Gulbenkian Symphonic Orchestra (conductor: Magnus Lindberg) at Calouste Gulbenkian Foundation, Lisbon (12th September 2014)
"Echo der Gestalt IV - Klangstudie 16", performed by Blowdruk (Andy Dhondt, saxophone; Vincent Caers, percussion; Sigrid Tanghe, visuals) at De Bijloke Ghent, during En Avant Mars 2014 (14th March 2014)
Mischung V for five harps, performed by Anouk Sturtewagen, Arielle Valibouse, Hannah Van den Borne, Leen Van der Roost & Sarah Verrue (conductor: Daniel Gazon) En Avant Mars 2012 (1st March 2012)
Processus no.5 for bariton saxophone and piano, video made by Tom Viaene, performed by Bertel Schollaert (sax) and Frederik Neyrinck (piano)
Schatten-Fragmente for saxophone solo by Koen Dries at the World Saxophone Congress 2012 (12th July 2012)
---
Recordings: Soundcloud
09-08-15
Different audio recordings on Soundcloud
---
CD-recordings
08-08-15
CD by I Solisti del Vento: "Works for wind instruments", including music of Wim Henderickx and myself, with recordings of my pieces Gestalt I (wind quintet and piano) - Gestalt V (wind octet) - 1.Echo der Gestalt I (2 bassoons) - Schubert Echo VI (clarinet solo). Order information: http://www.isolistidelvento.be/nl/discografie.html
The Belgian Spectra Ensemble celebrated his 20th birthday with a brandnew cd, including music by D.Janssens, A. Van Parys, J.L.Fafchamps, F.Rathé, L.Brewaeys and also my piece "Echo de Maeterlinck" for ensemble.
CD by Revue Blanche: "Shelter", including my transcriptions of music by Debussy, Eisler, Granados and Ravel. More info: http://revueblanche.be/nl/audio.html
"A colourful journey" is the first cd by the Brussels-based Odysseia Ensemble. The recordings are now also avalaible on Loudr: https://loudr.fm/release/a-colourful-journey/U5YCM and include my pieces "Echo de Baudelaire" (soprano and bass clarinet) and "Odysseia" (soprano and ensemble). Also my transcription of "Bruyères" (Claude Debussy) for flute, clarinet, violin and violoncello has been recorded.
Performing with the Ensemble Platypus during the project "Platypus: Selected works". More info can be found on: http://www.col-legno.com/de/shop/alle_produkte/selected_works_vol_i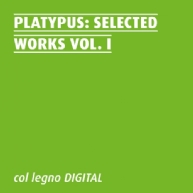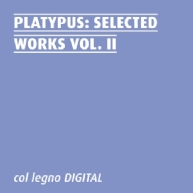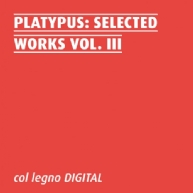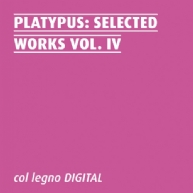 ---
Videos: transcriptions
07-08-15
Bruyères by Claude Debussy arranged for flute, clarinet, violin and cello.
Live performance by the Odysseia Ensemble on the Odysseia Festival 2013 at the Royal Conservatorium Brussels
Apparition by Claude Debussy (mix of original version with version for voice and ensemble)
Live performance by the Odysseia Ensemble on the first edition of the 'Odysseia Festival' in 2013 in the Royal Conservatorium of Brussels.
Noël des enfants by Claude Debussy arranged for voice, flute, clarinet, violin and cello.
Live performance by the Odysseia Ensemble on the 2013 edition of the Odysseia Festival at the Royal Conservatorium of Brussels.
---
Videos: performing
06-08-15
FLOATING, project together with Franziska Fleischanderl (dulcimer) and Lorenzo Romano (electronics). Music by K.Klement, J.Berauer, L.Nono, L.Romano and my piece "Chiasmus B" for dulcimer and piano.
Ogus Usman: DRIP by Ensemble Platypus (Sieglinde Grössinger, flute; Ryuta Iwase, clarinet; Sophia Goidinger-Koch, violin; Tomasz Skweres, cello; Frederik Neyrinck, piano; Jaime Wolfson, conductor)
Alexander Kaiser: disorder or no intelligible patterns by Ensemble Platypus (Marianna Oczkowska, violin; Tomasz Skweres, cello; Frederik Neyrinck, piano)
Jonny Greenwood: Moon trills, performed by sun*sun*sun orkestra during TIK TAK TOE 2013 (Jeroen Baert & Yumika Lecluyze, violin; Karel Coninx, viola; Seraphine Stragier, cello; Frederik Neyrinck, piano; David Poltrock & Tim Vandenbergh, Ondes Martenot)
Georg Friederich Haas: "Ins Licht", performed by Schallfeld Ensemble (Lorenzo Derinni, violin; Myriam Garcia Fidalgo, cello; Frederik Neyrinck, piano)
---